You can create a QR code for your site by getting your MemberHub store link and putting it in to a QR code generator.

To start, gather your MemberHub store link by:

1. Going to your dashboard > view store
2. Copying the link at the top of your screen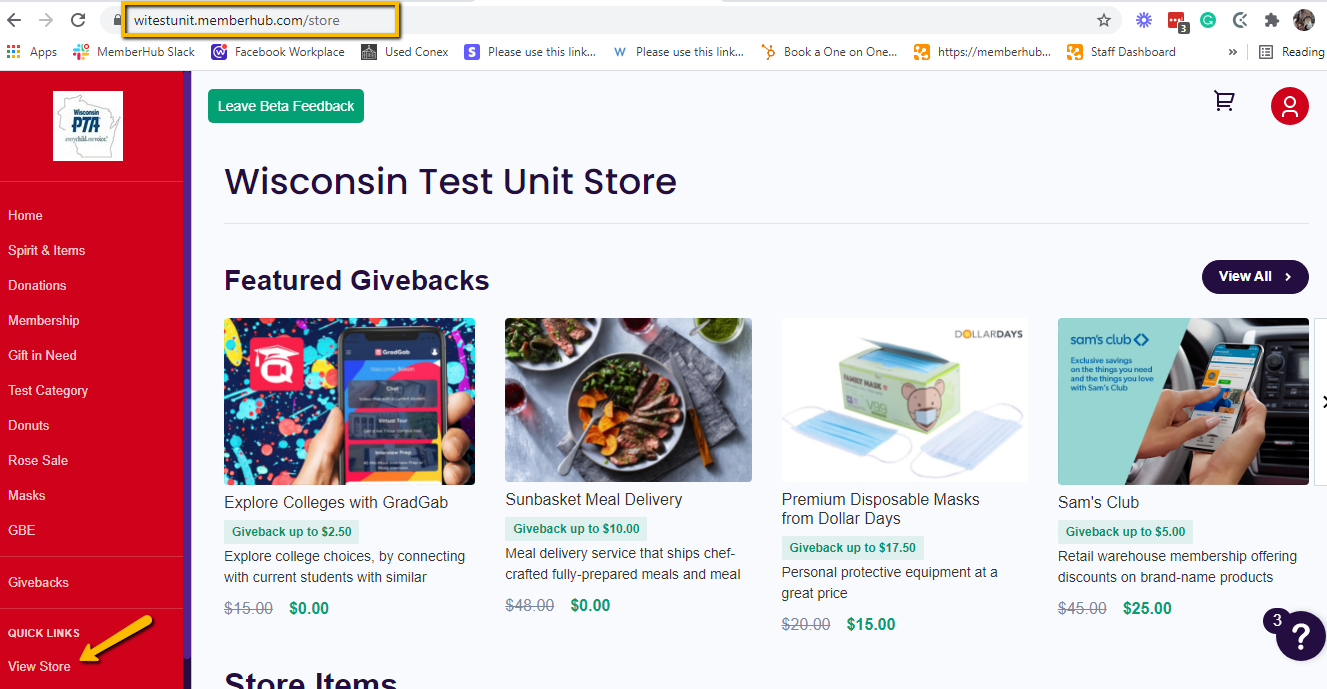 This is the link you can put in your QR code generator. You can either google a QR code generator to use, or if you are on chrome, there is one built in to your address bar. To access it, click inside the address bar, then click the QR code-looking symbol.
On the window that pops down click the download button to get your QR code.